Heating & Cooling in El Paso
Omega Electrical & Mechanical Contractors has been the Sun City's best choice for affordable and highly-quality HVAC and electrical installations. With over fifteen years of experience, our professionals are highly-reviewed for providing customers with the best and most reliable HVAC services near them. With this in mind, we can guarantee that our customers, local and out-of-state, will find no other professionals that can top our capabilities. Contact us today for a free estimate and to learn more about our rates.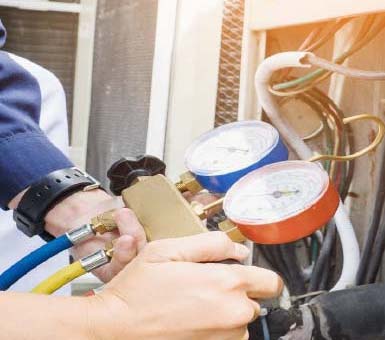 Omega Electrical & Mechanical Contractors — Residential and Commercial
Whether your home, workplace or industrial facility is new or old, the technicians at Omega Electrical & Mechanical Contractors can apply advanced systems and installations all the same. Our HVAC and electrical services are designed to maintain comfort while you work or while you are accomplishing day-to-day tasks within your home. For most of the year, El Paso faces with high temperatures, which can impede your productivity and motivation to get work done. With a fully equipped, qualified, and trained staff of electricians and contractors, we guarantee quick and satisfying results. We are proud to be the Sun City's number one choice for HVAC and electrical needs.