Year-Round Maintenance & Repair Available 
We offer a vast array of heating services to keep your home warm in our cold seasons. Our Omega Electrical & Mechanical Contractors team can perform heater and furnace repair, maintenance, and installation services. We work quickly and efficiently to ensure you're not out in the cold for very long. Additionally, our history of excellence has allowed us to master repairs and maintenance for your ventilation, air circulation, and ducts. Don't settle for less; choose Omega Electrical & Mechanical Contractors for optimal heating services.
Common Signs Your Heater Has Issues
Understanding some of the most common and basic heater problems can help you take preventative measures. 
Some heater issues that you can easily spot include: 
Lack of maintenance 

Dirty filters 

Wear and tear 

Malfunctioning pilot control 

Failure to heat up 

Frequent cycling 

Repetitive loud noises

Rust build-up

Regularly malfunctioning

Gas leakage 

Having to need manual start-ups
Heater Repair
When it comes down to problems with your heater or HVAC system in general, there are repeating issues we commonly see with every client. It doesn't matter if you need only one or two parts repaired or replaced, or installed. 
Thanks to our thorough technical services, we're able to completely repair your furnace, despite its model, make, or age. We are equipped with the tools and equipment to conduct repairs on the following: 
Old and worn heat pumps

Broken heaters 

Gas furnace breakdowns

Central heating 

Baseboard heating 

Electric furnace 

Oil heater 

Boiler 

Thermostat

Radiators 

Vents 
If there are any problems aside from the ones listed above, you can contact us to learn how we can specifically attend to your heater's situation.
Heater Maintenance
Homeowners should have their heater system maintained annually by a professional. This will take care of any necessary repairs and maintenance measures to prevent you from having a sudden freezing emergency during our cold months. 
We are enabled to provide the following maintenance services: 
Ductwork tune-up for open joints, dust build-up, mold, and rust 

Ductwork and register cleansing 

Blower cleansing 

Blower belt and bearings inspection 

Filter replacement

Damper adjustments
Our services are not limited to those listed above. We are open to expanding our services. If you have any other maintenance needs, we can perform them accordingly.
Heater Installation
We often forget how cold El Paso can become after our long summer season. Once our cold settles in, you won't want to find out that your heating system doesn't work. However, no matter if it's an emergency or a mid-year check-up, we can take care of heater installations. Getting a headstart on heater maintenance will keep you ahead of the game if your heater is starting to fail. 
Having a new heater installed will give you maximum performance for years to come. Another prime feature is that most newer installations are designed to be more efficient, therefore using up less energy. Older heaters call for much more power than older heaters, so even if your HVAC system seems to be working, you can upgrade before it's too late. 
Our team can take care of a heater installation in a single day in most cases. Depending on the current setup, installation most often takes between four to ten hours. If you request to have your heater and air conditioning units installed at the same time, this could potentially call for more time. We work in our best efforts to ensure that your installation is secure, safe, and ready to use the minute we can launch your heater.
Financing & Warranty Information for Our Heating Services
We offer financing options for all of our major services. If you need emergency services for any of our heater installations, repairs, or maintenance services, our financing may benefit you. If your heater fails to work properly right after installation, we can take an in-depth look and provide maintenance with no costs or fees. We can also offer a warranty for heater and HVAC replacements if they fail to work after installation. Call us today to learn more about the warranties and financing options we offer!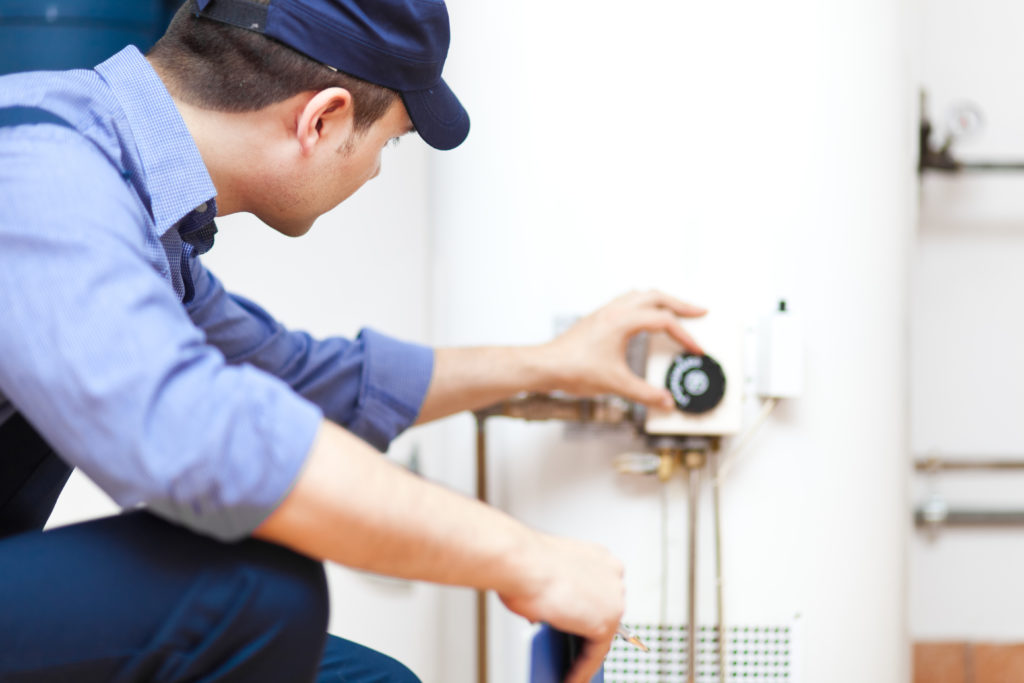 Contact Us Today!
If you have any questions about our AC or electrical services, don't hesitate to call us today! Getting your AC system serviced or maintenance performed is the perfect time to also have us take a look at your heater. The same goes for when you're looking to convert to refrigerated air. Learn more about what we have to offer by giving us a call!