Our HVAC Contractors Are Here to Keep Your Business Running!
Living in a desert means that we need to stay cool! Luckily, Omega Electrical & Mechanical Contractors has all of your commercial HVAC needs covered. Whether you are starting up a new business, moving to a new office, or are in need of a new HVAC system, we can take care of it. Give your commercial building the best in AC and heating with flawless commercial HVAC systems. No matter how you use your heating and cooling system, we can also handle any repair or maintenance as your HVAC contractor. If you want to optimize workflow and productivity in your facility, then contact Omega Electrical & Mechanical Contractors! Omega Electrical's commercial HVAC professionals are ready to help!
Our Commercial HVAC Contracting Services
Our trained and certified technicians are honored to provide businesses and commercial settings with repair all-encompassing maintenance and service for brand new units to aged and weathered ones. We work with any type of commercial property and are also available for government contracts. Our ability to work in both Texas and New Mexico means that you have the best HVAC contractor in the region ready to help you. 
 Our commercial AC services include:
AC Installation
No matter if it's a new or old building, we can install a new air conditioning system in your home where we also assess the ductwork to ensure all connections, gaps, and breaches are secured. 
AC Repair
AC units can go out or malfunction at any time. With our heavy AC use throughout the year, we understand when emergencies happen. Our repair technicians are enabled to repair all kinds of makes and models for your commercial air conditioning unit.
AC Maintenance
Our preventative maintenance for commercial air conditioning units can help improve the comfort of your employees, lower utility bills, and reduce the potential for repair costs. Call us today to learn more about our preventive maintenance program! 
Commercial Heating Services
Much like our commercial AC services, we provide installations, repairs, and maintenance for furnaces. Investing in a new furnace is oftentimes the most cost-effective and energy-efficient way to go. No matter where you purchase a commercial heating system, we can carry out installments just the same.
The Benefits of Choosing Omega for Your Commercial HVAC Needs
We thrive off providing high-quality HVAC commercial services. Not only do we love what we do, but we love the results that come with it. As a professional HVAC contractor, we've come to master our craft and ensure that our customers have fewer equipment failures and breakdowns. Knowing what it takes to run a business, we've designed our systems diligently and efficiently. Furthermore, you don't have to invest more in operating costs when cool and warm air both come from one installation. It is our pleasure to make the work duties of our customers easier on their behalf.
Types of Businesses We Work With
Over the 16 plus years of experience and operation, we've been fortunate enough to work with a wide variety of businesses as an HVAC contractor. Our ability to work with ductwork and ventilation systems help companies have equal and efficient cooling and heating throughout their building. 
Some of the common industries we've provided commercial HVAC services include:
Offices 

Restaurants

Warehouses

Retail stores

Industrial facilities

Convenience stores

And much more!
If you want to learn more about how you can achieve optimal temperatures in your workplace or business, you can contact us today for more information.
Our Financing Options
We also offer convenient payment plans to help ease any financial burdens when emergencies happen with your commercial HVAC system. We provide budget-friendly financing options that are subject to credit approval so that you can make the required upgrades or repairs. You can fill out an application form to get started here. If you have any questions about our financing options, give us a call today!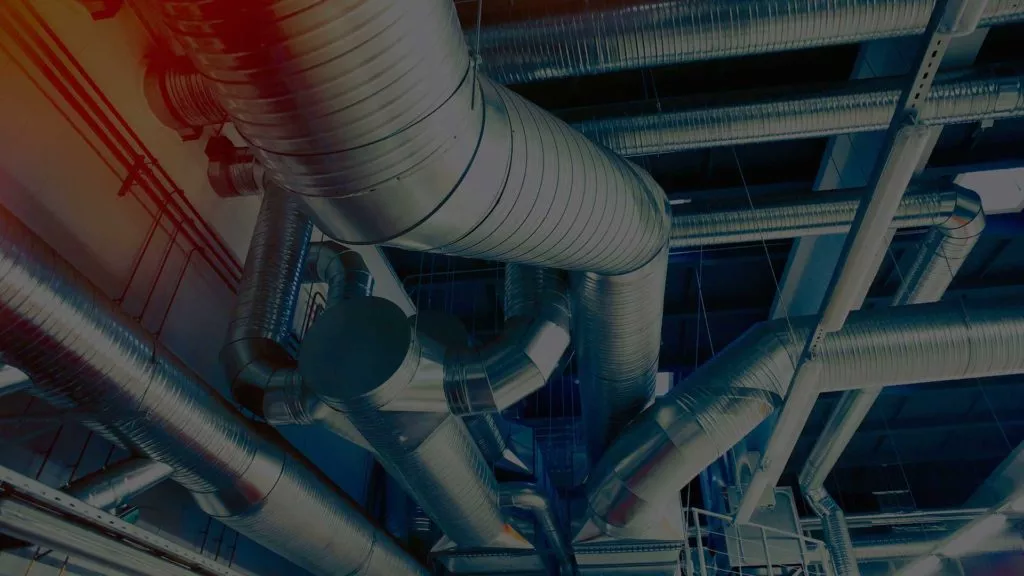 Contact Us Today!
For all of your commercial HVAC needs, Omega Electrical & Mechanical Contractors can take care of you. Let us know if you have any questions about our AC and heating services, or if you would like more information about our electrical work. We look forward to helping your business stay cool and comfortable year-round. Give us a call today to start working with the best HVAC contractor in the region!