A Reliable Electrical Contractor for Homes and Businesses 
If you're looking for a reliable electrician in El Paso, then you've come to the right place! The Omega Electrical & Mechanical team includes proficient electricians. Your HVAC system can face a range of problems, and sometimes it comes down to your electrical system. As an electrical contractor, we help with fixing electrical issues that can steam across your entire home. No matter if it's in your living room, kitchen, or your fuse box, we have everything covered. 
Our electrical contractor services are open to both commercial and residential clients that need assistance. We do everything from troubleshooting to installing electrical systems for commercial buildings. Give us a call today if you have any questions about our electrical contractor services! 
Residential & Commercial Electrical Services
Our electrical contractor services are open to both commercial and residential clients that need assistance. Our electricians are trained to handle almost any situation to give you the power you need to operate your business or home. We want our El Paso community to know they always have a reliable and experienced electrician ready to help them. Additionally, we have commercial electricians on staff to assist with commercial facilities, industrial sites, and small local businesses.
 Some of the most common electrical services we provide include: 
Troubleshooting 

Infrared electrical testing 

Hookup and power supply 

Lighting and security lighting 

Wiring and connections 

Energy-use evaluation 

24-hour emergency services 

Preventative maintenance 

Electrical installation 

Diagnosis Repair, updates, maintenance 

Equipment power supply 

Generator installation 

Electrical panel upgrades 

Circuit installation
We are not limited to the electrical contractor services mentioned above. Our commercial and residential electrical services include some of the same services, although we also offer repairs and installation exclusively for business use. If your residential or commercial setting requires specialized electrical repairs and maintenance, contact us to learn more about how we can assist.
Why Choose Team Omega As Your Electrical Contractor  
As a locally owned and operated El Paso business, we want to see our customers succeed in every way possible. In order for that to happen, you need power that you can depend on no matter what happens. Our electricians focus on providing the utmost skill and attentiveness when working on your electrical system. Our technicians come to you with quality and the best customer service to prove that we're here to fix problems, not create future problems. With everything we do as a company, you can depend on us. 
 Our electrical wiring and installation are designed to enhance your system's cabling, switches, power distribution boards, sockets, and light fixtures. From solar energy systems to charger installations, we can take on any measure of electrical needs. Along with our installations, we provide panel upgrades, charging stations, circuit protection, and hybrid or battery-powered equipment specific to your electrical system.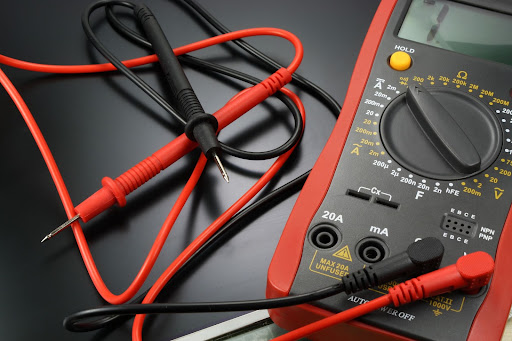 Safety Is Our Priority
When it comes down to electrical installations, they can be long, complicated, and demanding. Furthermore, they can be dangerous if professionals fail to take preventative actions. We utilize equipment and installation methods that allow our professionals to get a job done safely and efficiently. We not only do this for the sake of our staff, but we also do this for the safety of our customers. We aim to help you gain the most from our electrical installation without fearing dangers or hazards.
Call Us Today To Keep You Powered Up! 
We're here to help you with the best in HVAC and electrical services. As your electrical contractor, we do our best to have your home or business running with quality and efficiency. If you have any questions about what we can do as an electrician or HVAC specialist, call us today!