Affordable, Reliable Conversions for Homeowners
Upgrading your home HVAC system to have refrigerated air is one of the best choices you can make as a homeowner. Not only does it benefit your home and ventilation, but it can also provide better support for your overall health and comfort. If you've been wondering about switching from an outdated and maintenance-heavy swamp cooler, the team here at Omega Electrical & Mechanical Contractors can help you. 
There are many perks to getting refrigerated air, from cooler indoor environments to creating a more energy-efficient system that can last much longer. No longer worry about the susceptible system failures and mechanical issues that come with having a swamp cooler. Choose Omega Electrical & Mechanical Contractors to be your conversion team for refrigerated air and more!
Some of the benefits to having refrigerated air includes: 
Improved ventilation
Since refrigerated air systems utilize cool units that pump fresh air throughout your home, the distribution of the air is better. You won't worry that one room might be cooler or warmer than another any longer. 
Increased air quality 
Air quality is crucial in every home. With an updated HVAC system, you can have healthier, fresher air. Swamp coolers are infamous for releasing unpleasant odors and unhealthy overall breathing conditions. Also, a converted air system has less potential for hazardous health symptoms that come from mold and rust that develops throughout your ducts. 
Energy Efficiency
When you switch to refrigerated air, you'll have more control over how much energy is being used. We also offer various brands and items to help you save money and reduce your overall energy usage from your HVAC system. 
What To Expect From Refrigerated Air Conversion 
When you bring the team of professionals of Omega Electrical & Mechanical Contractors, the process is seamless. If a previous maintenance team installed the ductwork or otherwise, we could apply new systems with no problem. Making the switch to refrigerated air is more feasible when the seasons change since that's when your HVAC stem is more than likely inactive. 
The timeline and overall cost will ultimately depend on the size of the unit that we are installing. On average, getting a complete replacement and conversion can take up to three days to complete. Over the typical three-day timeline, we work on changing out your swamp cooler, working on the ductwork if any changes are needed, and installing the new air conditioning unit. We work to the best of our ability to have your new refrigerated system installed with the best quality and in a timely manner. 
Why Choose Omega For Your AC Conversion 
Choosing the professionals at Omega Electrical & Mechanical Contractors calls for flawless work, affordable service, and personal and friendly interactions with our clients. Not only do we help with air conditioning conversions, but we also offer maintenance and repair services to keep your unit running no matter what. Our in-house team can take care of all of your AC needs no matter what time of the year. We want to provide our clients with the best in service, air quality, and comfort. 
Our Warranties & Financing Options 
If your air conditioning unit fails to work at its full potential, you can contact us to take a look at any existing problems at no cost. Additionally, we offer payment plans when customers convert to refrigerated air. We are honored to provide plans to ease the financial obligations of each and every customer we assist. If you have any questions regarding our rates and purchasing, contact us today for more information.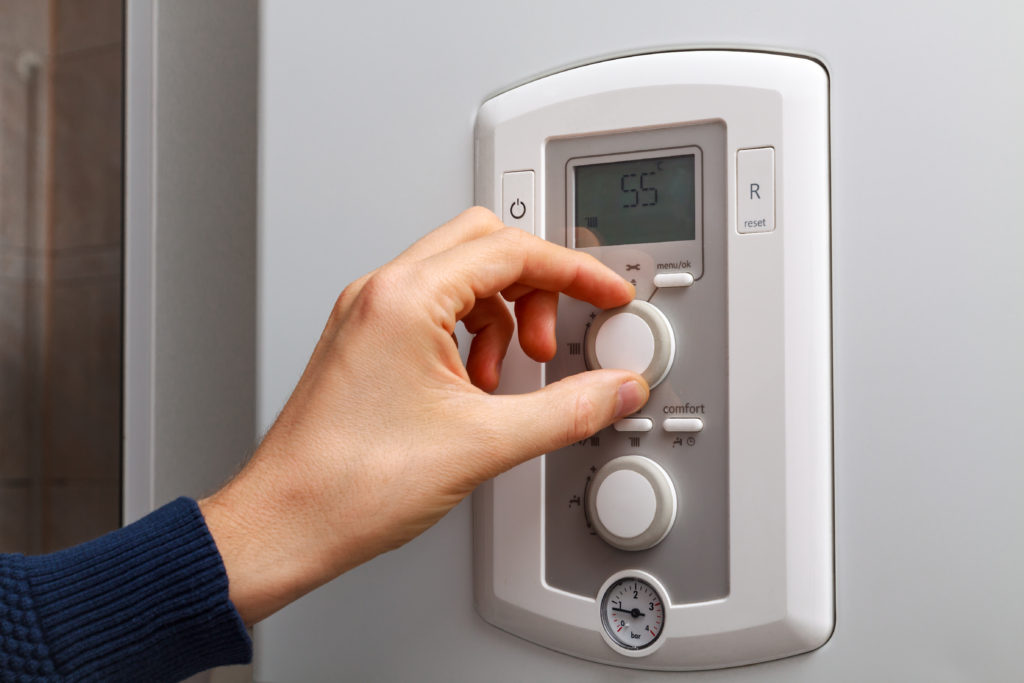 Call Us Today To Start Staying Cool! 
Don't allow for you and your family to feel swamped with an outdated AC unit. We can start the process of getting your HVAC system upgraded as quickly as possible. Whether you're looking for AC repair, maintenance, installation, or electrical service, we can help you today. Give us a call for more information on all of our services!