DIY and Professional Refrigerated Air Maintenance Tips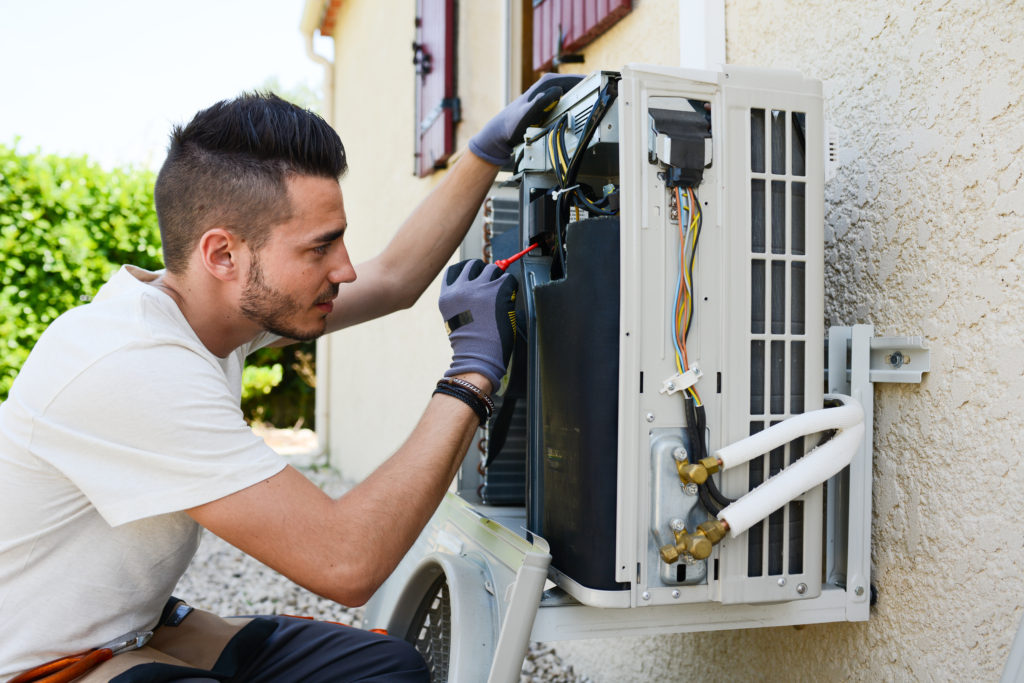 For many in El Paso, refrigerated air is an updated choice for cooling since swamp coolers have been the preferred method of cooling in this area for years. If you have recently made the switch, then there are a number of maintenance issues that you need to take care of. Some can be done on your own, others require a technician. Either way, they will help keep your unit up and running so that you remain comfortable all summer.
Do-It-Yourself Refrigerated Air Maintenance
The most important maintenance task that will ensure the efficiency of your refrigerated air unit is to routinely clean the filters. Clogged, dirty filters block normal airflow.This can reduce a system's efficiency. In addition, any air that bypasses the filter can carry dirt directly into the evaporator coil. This will hinder the coil's heat-absorbing capacity. Not only that, but replacing a dirty or clogged filter can lower your air conditioner's energy consumption anywhere from five to fifteen percent.
It is also important that you go outside and rake back leaves and debris around the condenser. You should also cut back branches and vegetation at least two feet in all directions. This will ensure proper airflow around the unit. Additionally, during the winter months when the condenser is not in use, you should cover the top of the unit with a piece of plywood or plastic. This can keep debris from falling in. However, do not cover the sides. This can cause a moisture build up and cause corrosion. Moreover, a completely covered unit encourages animals to build nests inside. Also be sure to remove any cover when the unit is in operation.
Professional Refrigerated Air Maintenance
A professional should be able to help you when your unit isn't working properly. However, it is also a good idea to call them in for a professional check up at least twice a year. In doing so, he or she will be able to spot issues before they become problems. Moreover, during this service call, the technician can also check for the correct amount of refrigerant and ensure there are no leaks. If refrigerant must be evacuated from the system, he or she can capture it instead of illegally releasing it into the atmosphere. He or she should also check for and seal any duct leakage and measure the airflow through the evaporator coil They will also verify that the correct electric control sequence is used so that the heating system and cooling system cannot operate at the same time. The technician will also Inspect electric terminals, clean and tighten connections, and apply a non-conductive coating if necessary. The oil motors and belts will be checked for tightness and wear and the accuracy of the thermostat will be measured as well.
El Paso summers get hot and can get up to dangerous extremes. Make sure your family is safe and cool all summer long by ensuring your unit works the way it should. If you are in need of refrigerated air service, contact Omega Electrical today!