If you're looking for HVAC or electrical contractors in the Southwest, choose Omega Electrical & Mechanical! We are an El Paso family-owned business that has been serving the Southwest region since 2004. In addition to providing high-quality electrical work for homes and businesses, we are also licensed to provide HVAC conversions and installations in both Texas and New Mexico. Although the dry Southwest temperatures tend to reach record highs, home and business owners need to be prepared for cold fronts and winter weather. Having a reliable heating and cooling system in your home or business is a must.
Specializing in Refrigerated Air Conversions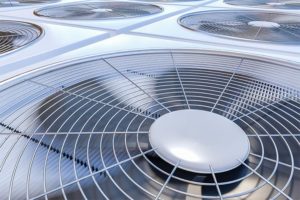 Many homeowners in the Southwest are switching from evaporative air coolers, also known as swamp coolers, to refrigerated air. Converting AC systems is a wise choice for many homeowners in El Paso, Las Cruces, and the Southwest at large. Since swamp coolers tend to stop providing cool air during humid weather, they aren't as reliable as other air conditioning options. Because they are made with relatively cheap parts, pumps, water lines, and pads need to be replaced on a routine basis. If you are tired of dealing with an unreliable swamp cooler system, we can help.
A refrigerated air conversion is a lot simpler than most people realize. Our technicians can visit your home and assess the square footage as well as your current ductwork. They will recommend the right size and brand for your home and budget. From there, the conversion will be completed in only a matter of days. We make sure you are not left without an air conditioning system for too long.
Keep Warm in the Winter Months
Although the Southwest is well-known for its hot, dry temperatures, it's important to remember it can still get cold in this part of the world. Bone-chillingly cold, in fact. Instead of facing a harsh winter with subpar heating, let the Omega Electrical & Mechanical team help! We offer furnace and heater installation services for home and business owners in El Paso, Las Cruces, and beyond. If you decide to convert your swamp cooler into a refrigerated air unit, you can have the power of warmth with the flick of a switch. When the time comes and the cold fronts arrive, you'll rest easy knowing your family will be warm all winter long. Whether your furnace is faulty and in need of repairs or you'd like to install a brand new unit, we can help!
Heating and Cooling Services From Certified Experts
Our technicians are certified in electrical work and provide excellent HVAC services. Our company specializes in the following manufacturers:




Comfort Maker
Carrier
RUUD
Trane
Commercial and Residential Repairs in El Paso and the Southwest
Whether you own a home or business, you have to make sure your building is in tip-top shape. As such, when it comes to repairs, you should choose a reputable team that will get the job done right the first time. If you're in El Paso or the surrounding areas, choose Omega Electrical. We can help in any of the following categories:
Electrical
Refrigerated Air
HVAC
Swamp Coolers
Contact Us for All Your Needs
When repairing any commercial or residential issue, you need a trustworthy team by your side. Omega Electrical has years of experience in the field of repair and maintenance. We can also boast our excellent customer assistance. We always want what's best for our clients. So if you come to us with needs for a repair, we'll employ all of our skills and abilities to take care of it. Contact our team today for a more comfortable tomorrow!