Evaporative coolers, which are known as swamp coolers, are very prominent in this region due to the Southwest's mostly dry climate. These evaporative coolers are simple and easy to maintain. Even though El Paso is dry more often than not, the city can still face humid days which renders evaporative coolers ineffective. These units push moist air through the ductwork into your home to cool the indoor temperature. When humidity levels are higher than usual, the evaporative cooler won't work as effectively as it should. Since they rely on outside air to cool the inside of the home or building, people with allergies may suffer.
When it comes to air conditioning, El Paso home and business owners have two main options: evaporative coolers and refrigerated air units. The best way to face El Paso's hot, desert temperatures is with a good air conditioner. No matter what you have, Omega Electrical & Mechanical can help!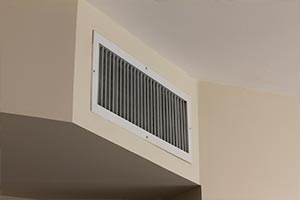 The Pros and Cons of a Swamp Cooler
Many homeowners choose to stick to a swamp cooler for many reasons, chief among them being their cost effectiveness. It's much more affordable to buy a brand new evaporative cooler as opposed to a refrigerated air conditioner. Running these coolers on a regular basis is also more cost-effective. Although these units use water, they require a lot less electricity. Homeowners also choose to stick to these types of air conditioner units because they are fairly easy to maintain. Since evaporative coolers are very simple machines, maintenance and replacements are easy and affordable.
However, these units do come with a few downsides. Simple malfunctions can leave you without any air conditioning. If your HVAC technician doesn't arrive right away, you may end up in a house or commercial building with temperatures rising up to 90 degrees. If your swamp cooler requires maintenance, Omega Electrical & Mechanical can help!
Converting From a Swamp Cooler to a Refrigerated Air Conditioner
Are you tired of having an unreliable air conditioning unit? Omega Electrical & Mechanical can convert your swamp cooler into a state-of-the-art refrigerated air unit.
Refrigerated air conditioners tend to be more reliable and require less upkeep than evaporative coolers. Most homes and businesses have the ductwork in place to sustain a new system. With the help of our skilled technicians, converting from one unit to another is a fairly quick and easy process. There are different sizes and brands to choose from, depending on the size of your home or office. We will provide the appropriate guidance so you'll have the most comfortable indoor temperature, all year long!
Contact Omega Electrical & Mechanical Contractors
If you're interested in a conversion, call us today. We can install a swamp cooler or a refrigerated air unit. The Omega Electrical & Mechanical team takes great pride in offering top-notch service and customer service. Our team always strives to make things as easy as possible for our clients. Click through to our "Contact" page to schedule your appointment!
Like this content? Share it here!