The El Paso climate is best combated with a good air conditioner. While many El Pasoans like to stick to a swamp cooler, a refrigerated air unit is usually a better choice. A swamp cooler will be ineffective on humid summer days. This is because these coolers push moist air through the ductwork into your home to cool the temperature. On humid days, swamp coolers simply do not work effectively. Not only that, these coolers rely on outside air to cool the inside of your home. For that reason, refrigerated air is better for those that suffer from allergies.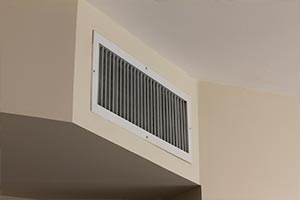 The Pros and Cons of Swamp Coolers
Many homeowners do choose to stick to a swamp cooler for many reasons. The main and top reason most choose to stick to this type of AC unit is cost effectiveness. It is much more affordable to buy a brand new swamp cooler as opposed to a refrigerated air conditioner. Running these coolers on a regular basis is also more cost effective. Although these units use water, they require a lot less electricity. Homeowners also choose to stick to this type of AC because they are fairly easy to maintain.
However, these coolers do come with a few downsides. They are easy to maintain, however simple malfunctions can leave you without an AC. If your HVAC technician doesn't arrive right away, you may end up in a house with temperatures rising up to 90 degrees. Refrigerated air conditioners tend to be more reliable and require less upkeep.
Converting From a Swamp Cooler to a Refrigerated Air Conditioner
Many homeowners choose to switch to a refrigerated AC for these reason. Most homes and even businesses have the ductwork in place to sustain a new system. With our skilled technicians, converting is a fairly quick and easy process. There are also different sizes and brands to choose from, depending on the size of the home or office.
Contact Omega Electrical & Mechanical Contractors
If you are interested in a conversion, call us today. We mainly work with contractors, but we are happy to perform any residential or commercial installations. If you are working on a new build and would like to install either a swamp cooler or a refrigerated air cooler, give us a call. We take great pride in offering top-notch work and customer service. Set up an appointment and a free estimate today.
Like this content? Share it here!